Apple is likely to cancel this year's WWDC offline conference and switch to online to ensure that the new system is released as scheduled. New systems such as iOS 14, iPadOS 14, watchOS 7 are also likely to be in June. Left and right developer releases.
Apple Watch
After the initial luxury positioning was proven to fail, the Apple Watch began to steer the direction of health monitoring in the past two years, and achieved good market response.
The Apple Watch Series 4 brings the electrocardiogram function (ECG) to consumer smartwatches for the first time. Just placing your fingers on the digital crown can form a closed circuit between the heart and arms to capture the electricity in the chest. pulse. Although this feature is temporarily unavailable in China, its appearance has pointed out the direction for the development of health monitoring functions for consumer smart watches.
In this year's Apple Watch Series 6 and watchOS 7, Apple is expected to continue to promote Apple Watch's health monitoring function, launching functions such as "blood oxygen monitoring", "upgraded ECG" and "sleep monitoring".
In the leaked code of the earlier version of iOS 14, foreign media found information about the "blood oxygen monitoring" and "upgraded ECG" functions. When the Apple Watch detected that the blood oxygen level of the wearer was below a certain threshold A warning alert will be issued, similar to the current heart rate notification. The detection hardware is still unknown, and speculation may still be achieved through an optical heart rate sensor.
In fact, Photoplethysmography (PPG) used on the Apple Watch to measure heart rate is medically considered one of the non-invasive methods for measuring blood oxygen saturation.
Even on the first-generation Apple Watch released in 2015, its heart rate sensor has been found by the disassembly agency iFixt to have blood oxygen monitoring capabilities, and as the optical heart rate sensor on the Apple Watch Series 4 began to become more complete (Red LED + green LED + infrared), I believe that Apple Watch's "blood oxygen monitoring" function has everything in place, but it is not enough.
In addition, the ECG function will also be improved in Apple Watch Series 6 or watchOS 7. At present, users of Apple Watch Series 4 and Apple Watch Series 5 will have certain functional defects when using the ECG function in some cases.
Just before the release of the Apple Watch Series 5 in September last year, "Sleep Monitoring" was rumored to be one of many new features, but for some reason, Apple did not launch this feature. It is said that the "Sleep Monitoring" function is code-named "Burrito" inside Apple, and will use the built-in sensors of Apple Wacth to detect various biological signs of the user, thereby achieving the effect of tracking sleep quality.
But for those who are accustomed to taking off the Apple Watch for charging while sleeping, sleep monitoring may not be their first choice until the new Apple Watch with better battery life is introduced.
In addition, the iOS 14 code also revealed that watchOS 7 will usher in a "new watch face" and a new "kids mode."
On the Apple Watch Series 4 in 2018, Apple brought two new dials, "Graphics" and "Graphics Module", to place up to eight widgets on the dial to improve space utilization.
While watchOS 7 or the new Apple Watch may be equipped with a new graphic dial called "Infograph Pro", its biggest highlight is the introduction of new parts of "speedometer", a function frequently used on mechanical watches. Digital scales (such as 300, 275, 250, 225, etc.) that gradually become smaller on the periphery of the bezel to measure the speed of travel within a specific distance can also be used to calculate workload and estimate completion time.
"Child Mode" allows parents to manage their children's Apple Watch through iPhone, such as device time control, managing trusted contacts, and more. A single iPhone can be paired with multiple Apple Watches, but only one Apple Watch is allowed at a time.
In addition, watchOS 7 may also open the photo watch source, allowing shared albums as wallpaper sources. And "sleep mode" and "noise detection" will also be added to the control center.
Headphones
Apple acquired Beats in 2014, making up for the lack of headphones in the product line. But with the success of AirPods in recent years, rumors about Apple headphones have also spread frequently. Bloomberg reported last year that Apple planned to launch a headset. And industry analyst Guo Mingyu expressed the same view in his previous forecast report, describing it as "branded high-end headphones, which will use a new design to enrich its expanding audio accessory product line."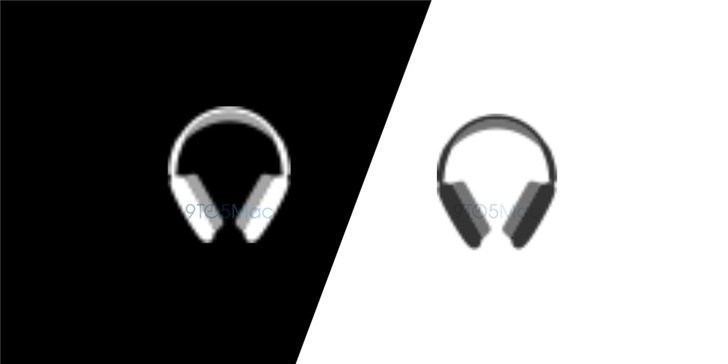 In the early development version of iOS 14, the icons of this headset were exposed. These icons were used in iOS 14 to display the battery information of the headset on the negative-screen battery widget.
It is worth mentioning that the AirPods Pro icon released before the official release last year was also confirmed to be the material on the battery widget.
The Solo Pro headphones launched by Beats in 2019 have many new features. The design without power button and folding switch is very Apple-designed. As for this Apple, which may be classified as AirPods What exactly the headphone will have will probably have to wait until the official release to reveal.
Keyboard-type smart double-sided clip with touchpad
iPadOS 13.4 is currently in beta and is expected to be launched at the end of the month. It includes a new keyboard shortcut function that allows users to select different elements through the keyboard instead of completing simple global shortcut settings, such as in When opening a photo in the album, use keyboard shortcuts to quickly delete or open the editing page.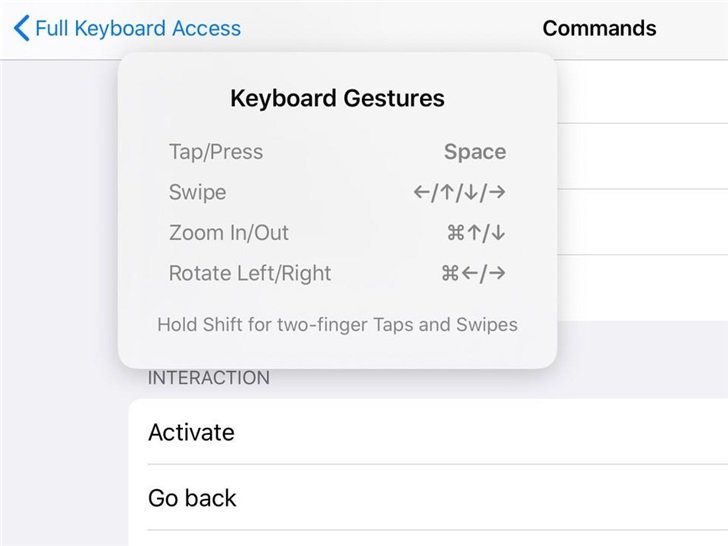 Apple may not be satisfied with this. The code in iOS 14 hints that the mouse feature will become a new compatibility feature. Last year's iPadOS 13 was the first time Apple added support for the mouse to the system feature, but it was put in The approach in Accessibility makes this feature unknown.
In order to maximize the mouse experience on touch-screen devices, it is said that when the mouse device is connected to iOS 14 / iPadOS 14 and the mouse does not move for a period of time, the cursor on the screen will be automatically hidden. And gestures similar to those on Mac will also be added to iOS 14 / iPadOS 14.
In addition, two new keyboard-style smart double-sided clips have also been confirmed in the code of the new system, which may be versions with a trackpad for the new 11-inch and 12.9-inch iPad Pro.