Realme vice president and president of global marketing said yesterday that "the Realme 2020 flagship machine is equipped with a high refresh rate screen as standard ."
The Realme X50 Pro officially released in China on March 12 uses a 6.44-inch Samsung 90Hz Super AMOLED screen with a screen sampling rate of 180Hz. It is equipped with a Qualcomm Snapdragon 865 processor and supports under-screen fingerprinting.
However, the high refresh rate mentioned by major manufacturers is mostly 90Hz. Considering battery life and cost, mobile phones supporting the 120Hz refresh rate are still relatively few.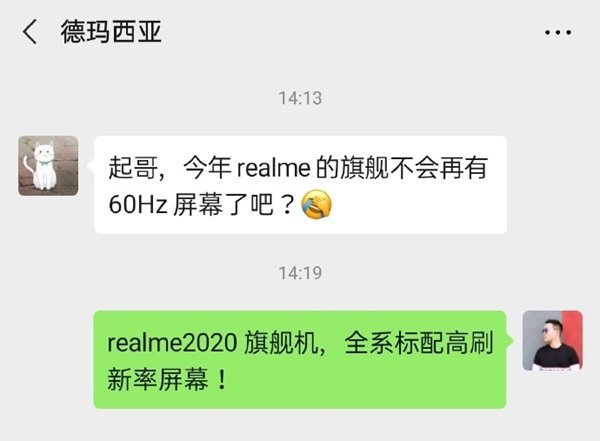 Realme also said on March 22 that Realme is about to bring a new Narzo series of mobile phones, which are aimed at younger groups, and use "Gen Z" as the code name, which will be released in India on March 26. It's unclear what the phone's positioning is, and it's unclear whether a high-refresh-rate screen will be used.
Follow Us: