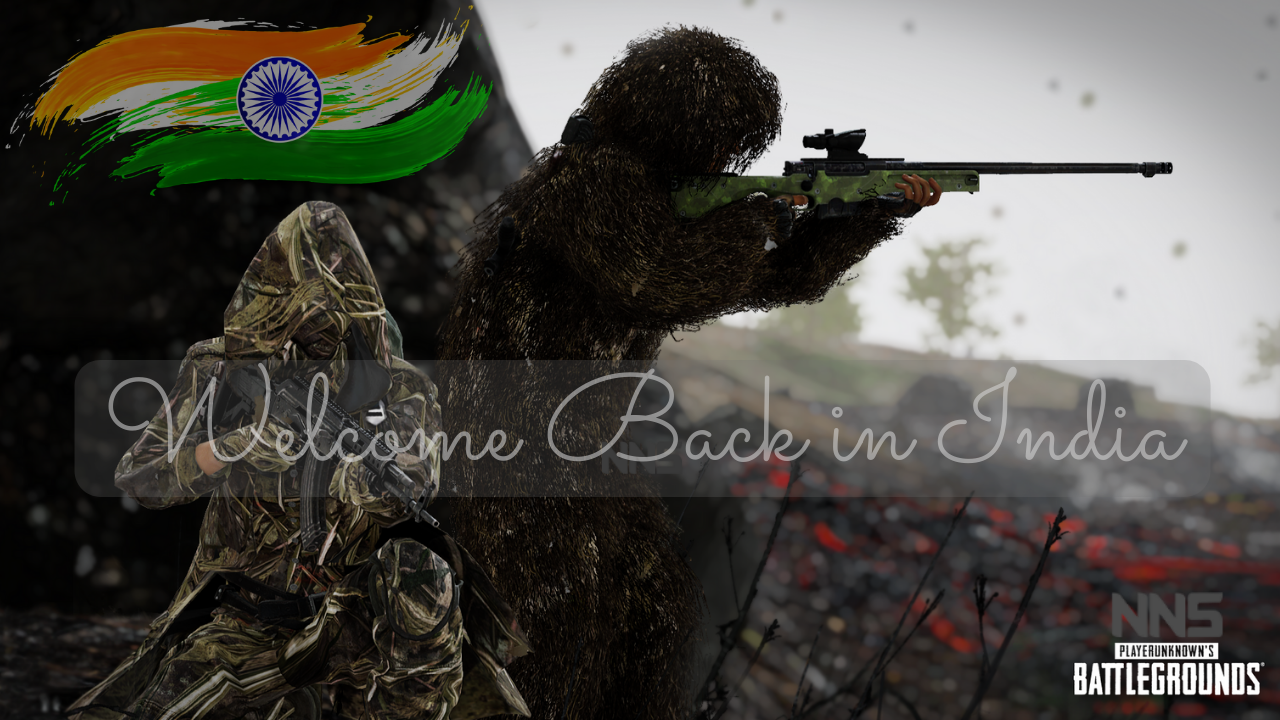 PlayerUnknown's Battlegrounds (PUBG) is an online multiplayer battle royale game developed and published by PUBG Corporation, a subsidiary of South Korean video game company Bluehole. The game is based on previous mods that were created by Brendan "PlayerUnknown" Greene for other games, inspired by the 2000 Japanese film Battle Royale, and expanded into a standalone game under Greene's creative direction. In the game, up to one hundred players parachute onto an island and scavenge for weapons and equipment to kill others while avoiding getting killed themselves. The available safe area of the game's map decreases in size over time, directing surviving players into tighter areas to force encounters. The last player or team standing wins the round.
Since the PUBG mobile game has entered the Indian market and it received a positive graph (high peak) letter after grabbing so much success the game has been recently banned by the Indian government and according to the latest information this popular game is set to comeback in India with new features and hope this time users will get and feel new gaming experience. Below you can check the complete information.
PUBG MOBILE INDIA DATA Policy:
As we all know that "Data security of players" was the reason for the PUBG Mobile ban. With its comeback, PUBG Corp announced that the game will maximize "Data security" for its players and follow all the local regulations and it will launch with a new name is PUBG Mobile India which has been created specifically for the Indian market.
PUBG MOBILE INDIA FEATURES:
The 100 million dollar investment
The better data security of users
Content improvement
Hit color change
New time restrictions
New in-game changes
New contents
PUBG Mobile India Tournaments
Creating a healthy gaming environment
Virtual simulation training ground
New characters with start clothed
PUBG MOBILE INDIA RELEASE DATE:
Last but not least, In India to "cultivate the local video game, e-sports, entertainment, and IT industries." PUBG Corporation and parent company Krafton are planning to make $100 million (approximately Rs. 746 crores) investments.
Prior to this time, the team has not shared a release date for PUBG Mobile India.
Join Our NNS Channel On Telegram


It is expected that this game will come at the end of December 2020.