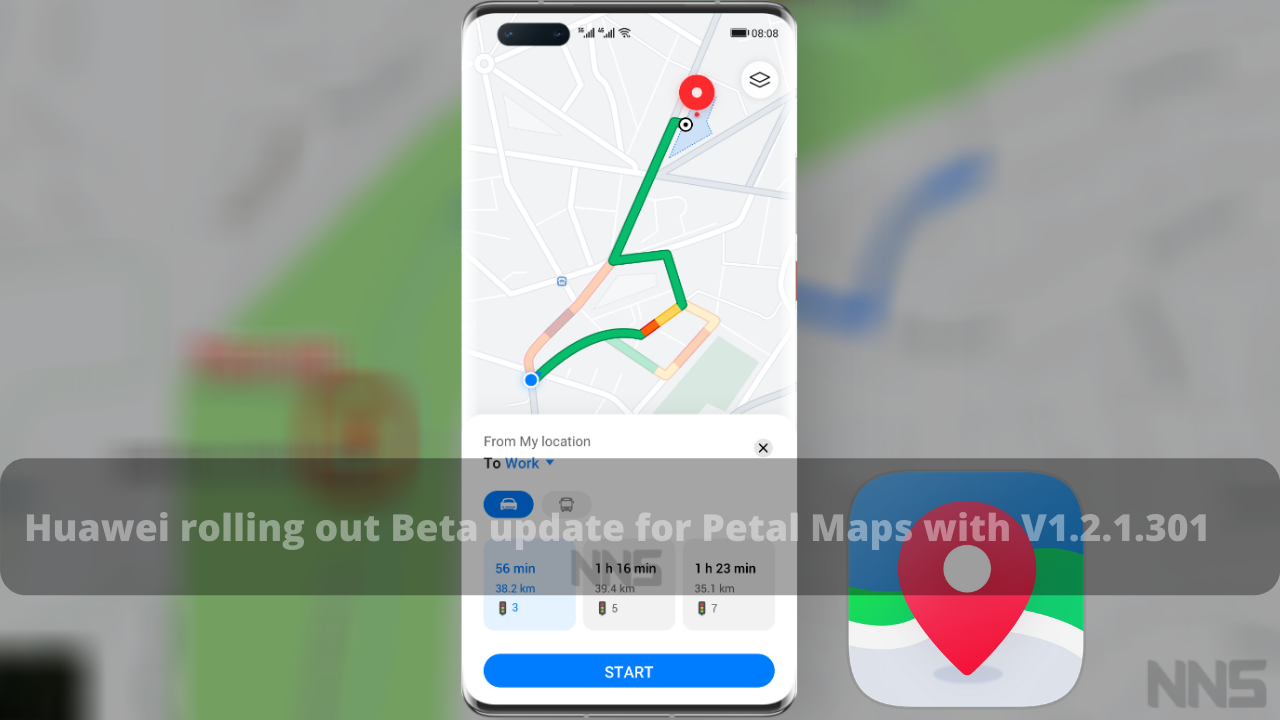 Petal Maps is Huawei's quality and convenient mapping and navigational tool, offering positioning services, immersive map displays, place searches, driving navigation and favorite place lists to users in over 140 countries and regions. Petal Maps supports map displays in multiple languages, with voice notifications in English, French, Spanish, German, Italian, and Mandarin.
Huawei Petal Maps Privacy "We respect your privacy. Regarding personal data, we fully comply with local laws and regulations to protect user data and privacy. All of your location data is securely protected with E2EE(end-to-end encryption) and other advanced privacy protection technologies."
Petal Maps is also equipped with cutting-edge functions to give real-time published transit updates in some major cities, helping commuters better plan their routes and take the worry off traveling. Utilizing pioneering technologies such as Super GNSS and image recognition algorithms, Petal Maps further heighten the accuracy and present users with the most efficient and least congested routes.
Now, the Huawei Petal Maps receiving the latest beta update with version number 1.2.1.301 and this update brings great changes while adding some new features. Check the full changelog below.
HUAWEI PETAL MAPS BETA V1.2.1.301 CHANGELOG:
Update Version:
Update Size:
The updated version of Petal Maps (Beta) brings you the following new features.
Speed limit and traffic camera reminders during navigations.
Auto-adjustment for the map view during navigation according to your needs.
Street name searches.
Feedback option, to report issues such as missing or incorrect addresses
A better overall user experience
Join Our Huawei Channel On Telegram


Some features are only available in certain countries/regions. peed limits are for reference only. Please follow the actual traffic signs.
(Via)