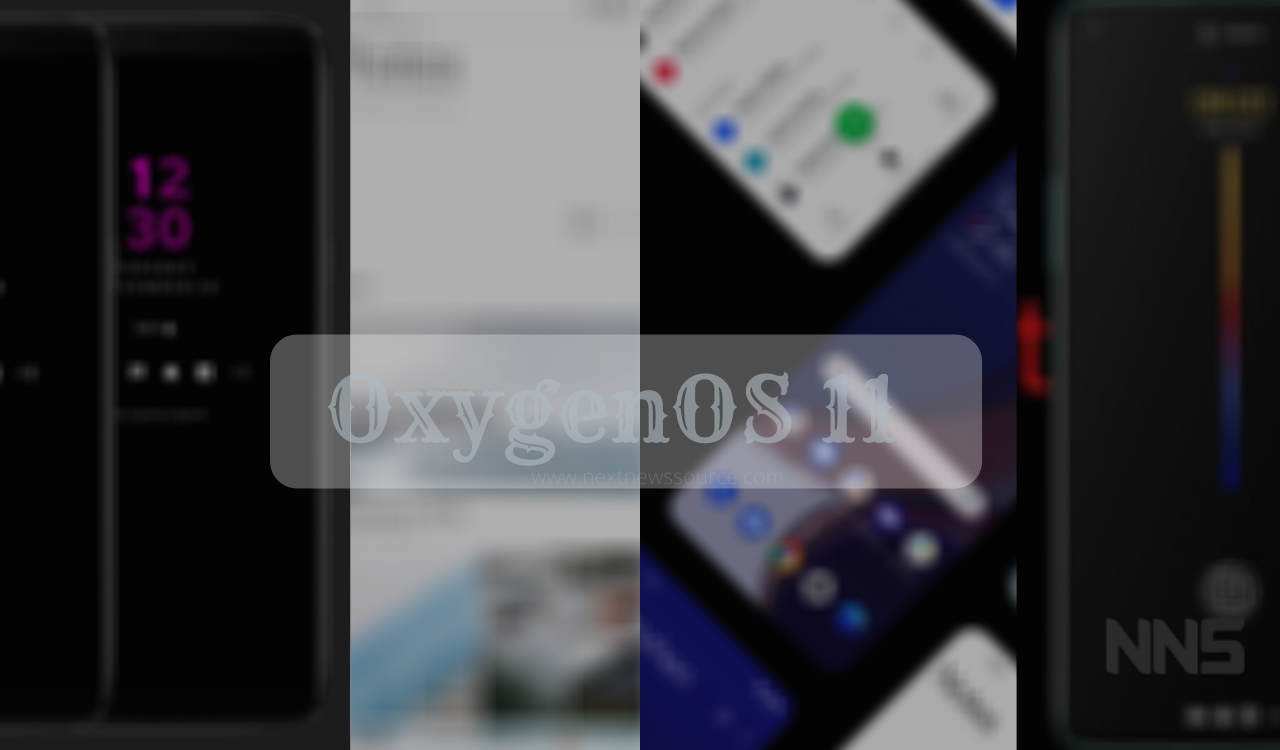 The Chinese tech-giant company OnePlus introduced its upcoming OxygenOS 11 which is based on Android 11. One of the best Android smartphone manufacturing company (OnePlus) says about its latest OS that is faster, smoother, and smarter than ever before, with new features designed to make one-handed operation easier and more intuitive.
In this upcoming OxygenOS 11, OnePlus is creating some visual changes in their line-up which is a very smart move by the company, and the OnePlus users have finally received an Always-on Display, a simplified settings page, new system font with better readability, more customization options, new Zen Mode themes, and a lot more.
OnePlus will be working on distributing the latest OxygenOS 11 beta update to its devices and the company has already released stable OxygenOS 11 for the OnePlus 8 series. The company will soon release OxygenOS 11 stable update to other smartphones at the end of this year. Below you can check some quick features of the OxygenOS 11.
QUICK LOOK AT SOME GREAT FEATURE OF OxygenOS 11:
Always-on Display
New Settings page
Live Background
Dark Mode
New Fonts
Zen Mode
Customizable swipe-down gestures
Gallery
You can check the compatible devices below as well as the read complete details of the latest OxygenOS 11 features.
OnePlus OxygenOS 11 Device List:
OnePlus Nord N10 5G
OnePlus Nord N100
OnePlus 8T – Launched with OxygenOS 11
OnePlus Nord
OnePlus 8 Pro (OxygenOS 11 – rolling out)
OnePlus 8 5G
OnePlus 8 5G UW
OnePlus 8 (OxygenOS 11 – rolling out))
OnePlus 7T Pro 5G McLaren
OnePlus 7T Pro
OnePlus 7T
OnePlus 7 Pro 5G
OnePlus 7 Pro
OnePlus 7
OnePlus 6T McLaren
OnePlus 6T
OnePlus 6
OxygenOS 11 features details
Always On Display:
Insight AOD:
Form, Function:
Dark Mode:
Refreshingly Refined:
Zen Mode:
We know that the OnePlus has already released the OxygenOS 11 stable update to the OnePlus 8 series and the company may soon roll out the OxygenOS 11 public beta program for its eligible smartphones.
OnePlus has officially confirmed that the upcoming OnePlus 8T smartphone will come with the OxygenOS 11 based on Android 11 out of the box.
OxygenOS 11 Release date:
OnePlus has first time introduced the latest OxygenOS 11 in the month of August 2020, and it has rolled out for OnePlus 8 and OnePlus 8 pro smartphone users and it will roll out to other smartphones soon.