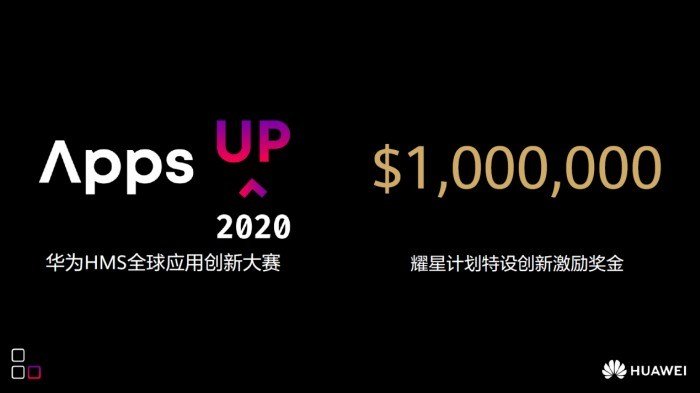 The Huawei HMS Global Application Innovation Contest was officially launched, inviting global developers to integrate HMS Core to provide users with innovative application experiences through Huawei's unique "core-end-cloud" capabilities.
Huawei has set a special $1 million innovation incentive bonus for this competition to inspire innovation power for global application developers. The winning contestants also have the opportunity to receive Huawei application marketing resources, Huawei cloud resources, and priority participation in various activities of the Huawei Developer Alliance and other rewards.


HMS Core provides core service capabilities for developers, such as machine learning, HiAI, AR engine, and other leading capabilities. Up to now, more than 1.4 million developers have joined the HMS ecosystem globally, and the number of applications that access HMS Core globally exceeds 60,000. There are already 650 million Huawei end-users worldwide.
The Huawei HMS Global Application Innovation Contest is launched simultaneously in five major regions including China, Asia-Pacific, Europe, Latin America, and the Middle East and Africa. It sets up four stages: registration and submission of works, qualifiers, public judging, and sub-regional finals. Developers must be in August 2020 The HMS Core open capability integration of the application was completed 30 days ago and the work was submitted on the official website of the competition.
The judging panel of each division will score around the four dimensions of business index, user experience, innovation index, and social value, and combine the results of the public evaluation to select the best application award, best game award, and most social value award in each division. , Best Popularity Award, and Winning Award. Among them, the most social value award encourages applications in the fields of health care, education science, transportation, economic development, environmental protection, public welfare assistance, and improvement of social resource efficiency to create positive social impact, promote industry progress, inclusive digital life, and promote solutions General social problems.
Developers can log in to the official website of the contest to form teams and register. The deadline for the contest registration is August 30, 2020, Beijing time.