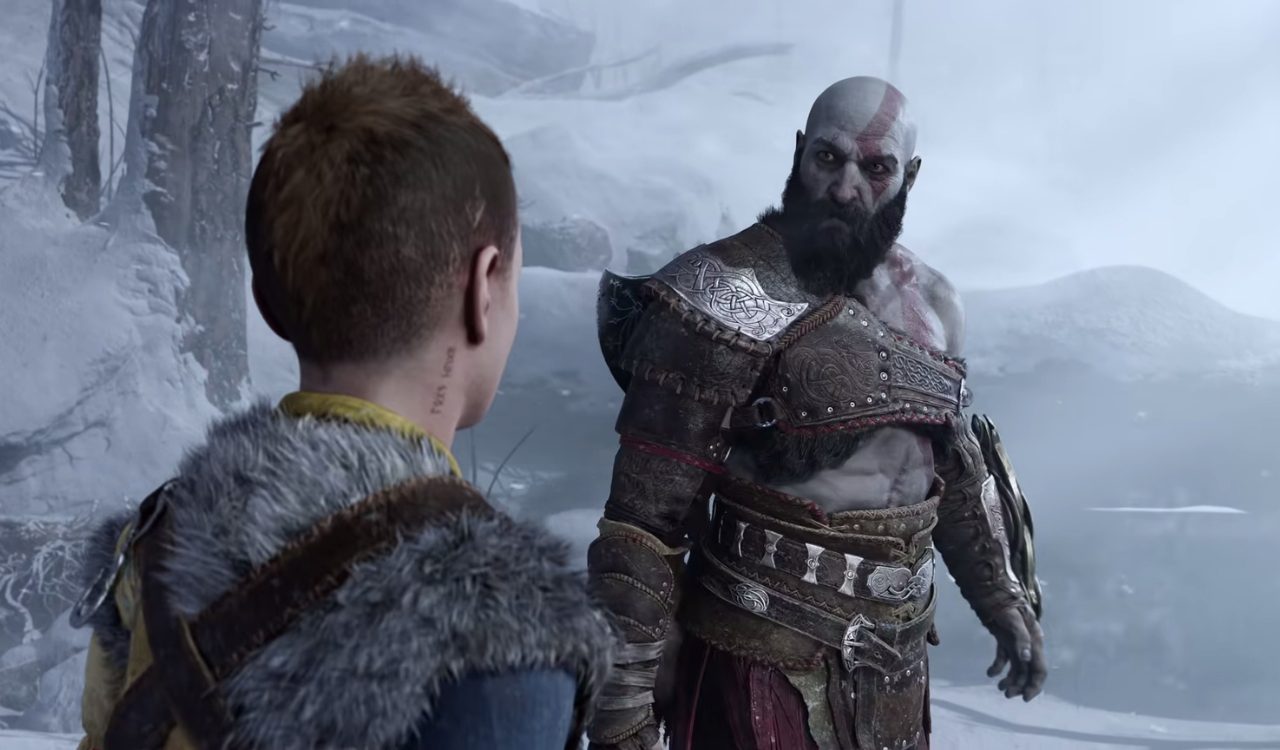 A page from the God of War Ragnarok artbook appears to have been stolen and leaked online: the scan exposes or rather confirms, the game's final boss, who is likely to be the character that everyone expected.
A few hours after the gameplay trailer for God of War Ragnarok with tonnes of action and battle, more details about the upcoming chapter of the Santa Monica Studio series appear. If you want to avoid spoilers, obviously don't read on.
According to the leak, the last boss of God of War Ragnarok will be Odin, the father of the gods of Norse mythology. "In the end, Kratos will face his most cunning adversary: the father of all, Odin, monarch of the Aesir," the stolen artbook page says.
"The master of dark magic will prove to be an incredibly agile warrior, armed with a lethal armory of spells. Odin, in different ways, will be a nemesis to both Kratos and Atreus."
"It depicts a nightmarish scenario for Kratos, as he wishes to replace him as Atreus' father and lure the youngster with a dark path that Kratos cannot provide. For Atreus, Odin represents both the key to unlocking his potential and the impediment to his success."
"Odin is undoubtedly the most formidable antagonist encountered in the series." A curious aside: the now-ex-leaker Dusk Golem published concept art of Odin some time ago, anticipating these disclosures.