According to foreign media reports, recently, a well-known foreign repair team iFixit disassembled the Samsung Galaxy S20 Ultra mobile phone.
Unlike other S20 models, the Galaxy S20 Ultra is equipped with a large 108MP camera, and as you can see from the pictures, the Galaxy S20 Ultra's 100-megapixel sensor is large enough, about twice the surface area of ​​the iPhone 11 Pro's main sensor.
iFixit said: "Now we know what happened to the Galaxy S11-S19, it was" eaten "by this phone." "This is really a monster!" In addition to the space of the stylus pen being expanded to the battery, The entire interior is very similar to the Galaxy Note10 + 5G.
During the disassembly process, iFixit also found a large amount of glue on the Galaxy S20 Ultra's 5000 mAh capacity battery. IFixit used "creepy" to describe the viscosity of the glue.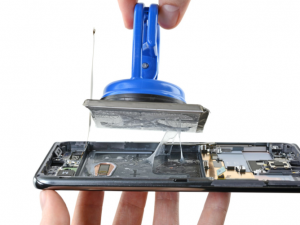 Considering all the configurations of the Galaxy S20 Ultra, in the end, the iFixit team gave the Galaxy S20 Ultra a serviceability score of 3 points. The total score is 10 points. The higher the score, the easier it is to repair.
iFixit wrote: "Unfortunately, Samsung has not broken any boundaries in terms of repairs, as evidenced by the repairability score of this phone."