Huawei Watch GT2 smartwatch began to push system update version 1.0.5.56 with a download size of 17.59MB. This time it supports the access card function. The stability of the system is also optimized.
The Huawei Watch GT2 smartwatch update needs to be transmitted through the sports health app. Please keep the device power greater than 20% before upgrading.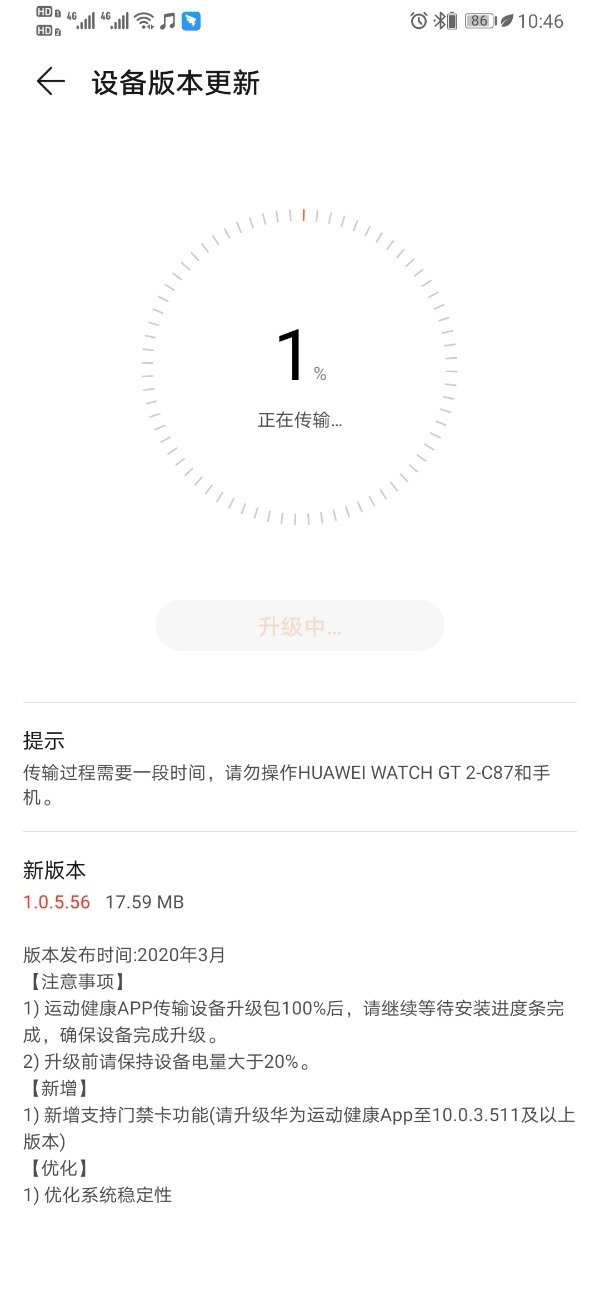 The Huawei Watch GT 2 is equipped with a new Kirin A1 chip and supports the BT / BLE dual-mode Bluetooth 5.1 standard. It can achieve ultra-high-speed Bluetooth data transmission. Microphone and other components, users can make Bluetooth calls through smartwatches, while Huawei Watch GT 2 built-in storage space has also been upgraded, can store up to 200 songs.
In terms of battery life, the Huawei Watch GT 2 has a 46 mm battery life of 2 weeks and a 42 mm battery life of 1 week. In other aspects, the Huawei Watch GT 2 has added a variety of sports modes and supports underwater monitoring, scientific sleep, and other functions.
Source: Huawei Update