A few hours transferred to Apple's response on applications including streaming games, a move that has ruled the platforms of both xCloud of Microsoft, and the Stadia of Google. Following Apple 's announcement, Facebook took the side of Microsoft and responded to Apple, not only verbally but also by releasing the Facebook Gaming application lacking in relation to the Android version.
Unlike the app for Android, Facebook Gaming for iOS does not include any games, as the company has been trying for months to release its app for iPhone and iPad, but Apple canceled it. Apple has repeatedly cited App Store Guideline 4.7 to justify the rejections, arguing that the app's primary purpose is for users to play games through it.
Facebook shared data on the use of the Facebook Gaming app for Android, in an attempt to prove to Apple that 95% of the app's activity is streaming and not playing games. Of course, this did not change Apple's attitude, but with the removal of the games, the company no longer has any reason to stop the appearance of Facebook Gaming in the App Store.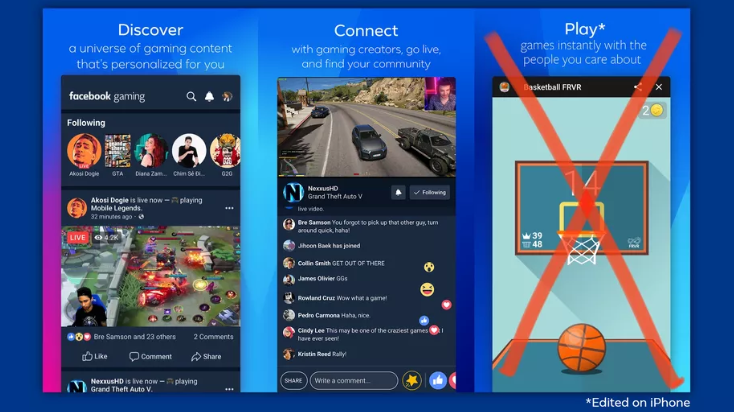 For all the above, Facebook stated:

Unfortunately, we had to completely disable the in-app gaming feature in order to get Apple approval to release the standalone Facebook Gaming app. This means that iOS users have a lower experience than those using Android.

We remain focused on building communities for the more than 380 million people who play games on Facebook each month – whether Apple allows it or not.