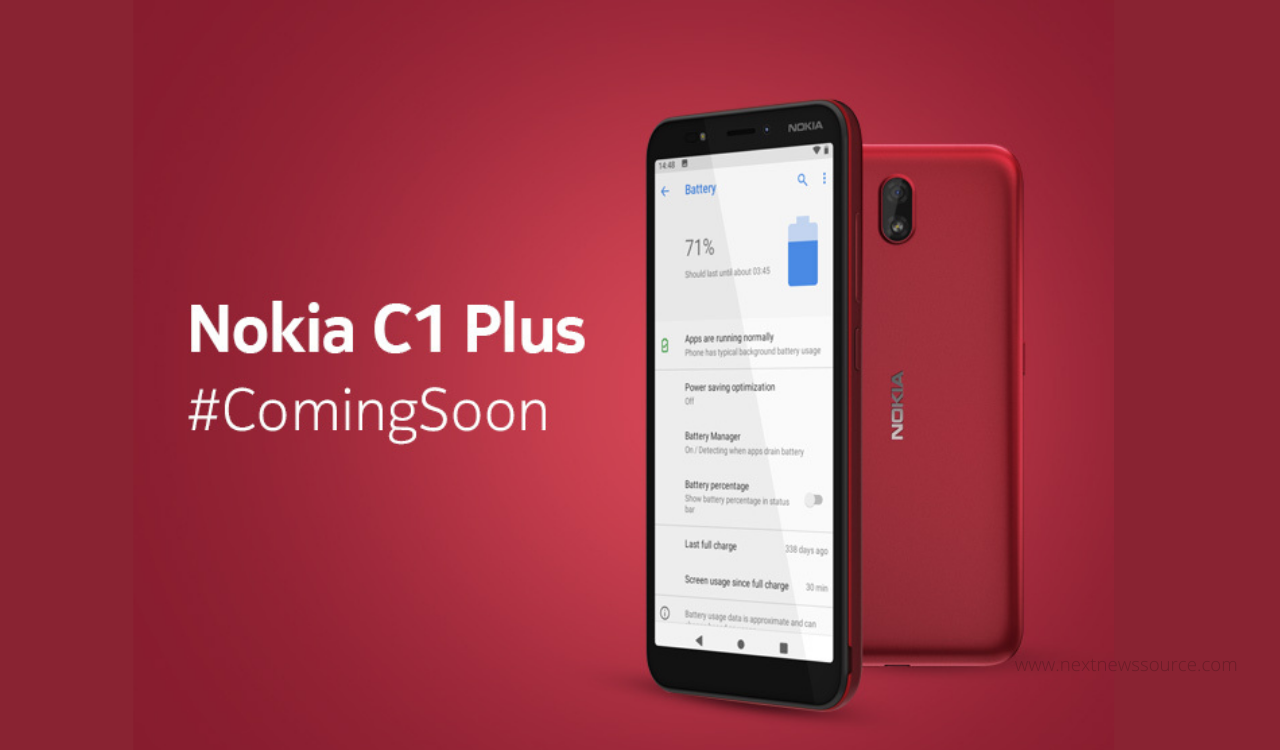 Nokia has operated in various industries over the past 150 years and it was founded as a pulp mill and had long been associated with rubber and cables, but since the 1990s has focused on large-scale telecommunications infrastructures, technology development, and licensing. The company is a major contributor to the mobile telephony industry, having assisted in the development of the GSM, 3G and LTE standards (and currently in 5G), and was once the largest worldwide vendor of mobile phones and smartphones. After a partnership with Microsoft and subsequent market struggles, its mobile phone business was bought by Microsoft, creating Microsoft Mobile as its successor in 2014.
Now back to the title, Nokia will launch its upcoming Android 10 operating system smartphone namely Nokia C1 Plus. As per the report, the smartphone will come on the New Year (January 1, 2021) but before the launch company has started pre-oderd booking in China at 499 yuan.
As per the specification concern, the Nokia C1 Plus has a body size of 149.1×71.2×8.75 mm, weighs 146 grams, and it has come in two colors blue and red. In terms of configuration, the Nokia C1 Plus has a 5.45-inch screen size, with a 60Hz refresh rate, while it has packed with a 2500 mAh battery, is equipped with a 3.5mm headphone jack, and supports dual card dual standby.
Join Our NNS Channel On Telegram


In addition, Nokia C1 Plus is running on a lightweight Android 10 system, supports mainstream software, is equipped with a simple desktop, supports one-key health code, has large fonts, loud sounds, and a compact body. Nokia C1 Plus is equipped with a Ziguang Zhanrui processor, 2+1 independent card slots, and supports up to 128GB expansion.