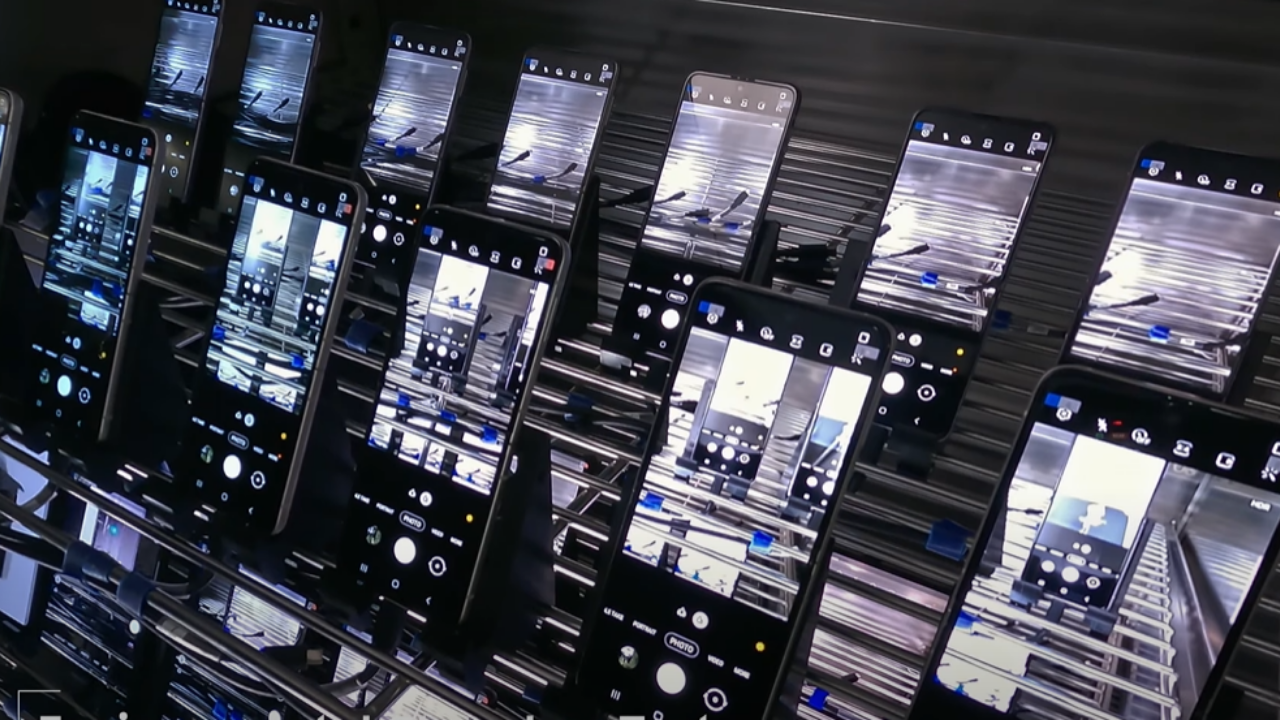 Samsung has recently listed the Fold series device on its portfolio with new capabilities and changes. The company has listed a new durability video of the Samsung Galaxy Z Fold 3 and Galaxy Z Flip 3 folding screen smartphones. In 1:15 seconds, we saw that the company demonstrated four machine test items successively: environmental chamber, soaking in water, S Pen handwriting, and hinge opening and closing.
Of course, this is not the first time we have seen Samsung actively share internal stress tests. For example, in 2012, the company used a device to simulate a test scenario of sit on the screen of a mobile phone.
As shown in the video, the hinge gap of the folding screen smartphone is relatively fragile, Samsung has carried out sufficient water immersion experiments internally. Judging from the test video shared by the company, the IP protection levels of Galaxy Z Fold 3 and Galaxy Z Flip3 are quite reliable.
In addition, because the strength of the folding screen is not as strong as that of a flat-screen smartphone, Samsung has used the second-generation ultra-thin glass (UTG) solution on the Galaxy Z Fold 3/Flip 3. Fortunately, in the S Pen handwriting durability test project carried out internally, the performance of the Galaxy Z Fold3 is quite satisfactory.
Finally, there is the screen/hinge durability test that consumers are most concerned about. The video shows the Galaxy Z Fold3 and Galaxy Z Flip 3 models. Judging from the data disclosed by Samsung, both devices are able to withstand the official number of repeated opening and closing.
(Via)