The official version of Apple 's iOS 13.4.1 / iPadOS 13.4.1 was pushed. At the same time, Apple Apple Pay launched the Beijing-Tianjin-Hebei Interconnection Card (Transportation Union) and Shenzhen Connect for iOS 13.4 and above iPhone users. It is currently being rolled out gradually.
Beijing Municipal Government and Transportation Card official that from April 8th, iPhone and Apple Watch users can open the Beijing-Tianjin-Hebei Connected Card online for free, supporting more than 100 connected cities across the country. Users of iPhone SE, iPhone 6s, iPhone 6s Plus or newer models (system upgraded to iOS 13.4), Apple Watch Series 1 or newer models (system upgraded to watchOS 6.2) can all use the Beijing One Card App (version upgraded to 4.2. 0.2 and above), or the Wallet App on iPhone is opened online. Open your card for free and let 100 cities go free!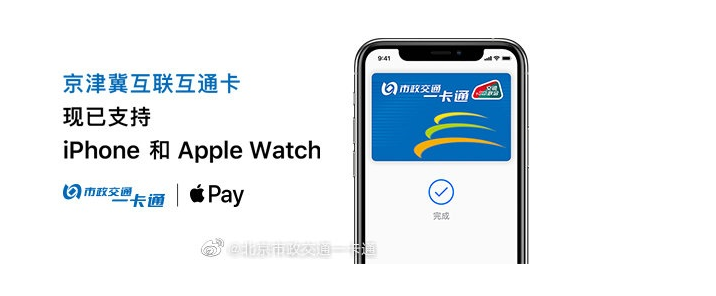 According to official data, as of February 2020, 305+ cities above the prefecture-level have joined the National Transportation Card. Passengers can use the all-in-one card with the "Transportation Union" logo on the bus and subway lines in cities that have already been connected.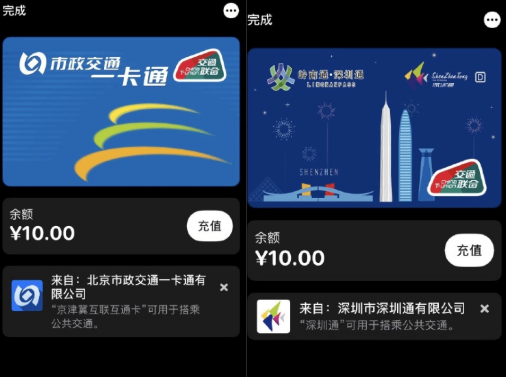 Applicable equipment:
Apple Watch
Apple Watch Series 5
Apple Watch Series 4
Apple Watch Series 3
Apple Watch Series 2
Apple Watch Series 1
iPhone
iPhone 11 Pro
iPhone 11 Pro Max
iPhone 11
iPhone XS
iPhone XS Max
iPhone X R
iPhone X
iPhone 8, iPhone 8 Plus
iPhone 7, iPhone 7 Plus
iPhone 6s, iPhone 6s Plus
iPhone SE
Follow Us:
Facebook: Next News Source
Twitter: Next News Source
Telegram: Next News Source