Apple announced on March 23 that the App Store has now expanded to new countries. Apple pointed out that the App Store will be further expanded this year, adding support for 20 countries. The App Store now connects users in 175 countries.
According to data released by Apple, the App Store has more than 500 million visitors every week. This platform has helped developers generate more than 155 billion dollars in revenue by selling apps and in-app purchases.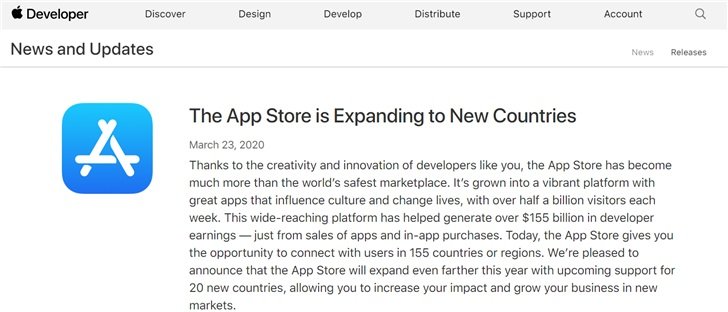 Apple told developers that developers' member account holders need to first log in to their account on the Apple Developer website and accept the updated Program License Agreement. If the developer has a Paid Applications Agreement, the account holder will also need to accept this updated agreement in App Store Connect.
After that, developers can select the "New Country or Region" checkbox in the "Price and Sales Scope" section of the App Information page, and they can automatically provide their own apps in all new countries.
Follow Us: