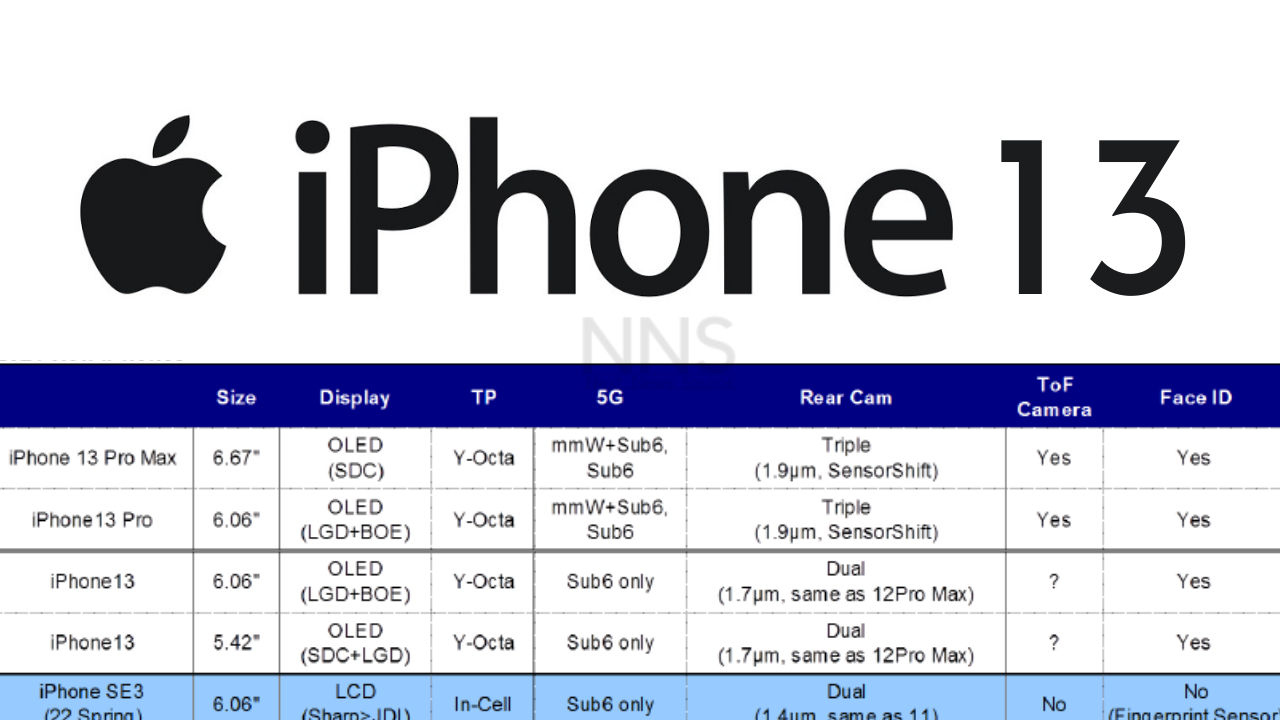 Apple's this year iPhones are yet to announce and the next year's iPhone 13 information warms up by the CEO of Display Supply Chain Consultants (DSCC), Ross Young, he shared the display information of the iPhone 13 series and the third-generation iPhone SE.
The iPhone 12 Series is set to be released soon which includes four models the same model names may come with the iPhone 13 series called iPhone 13 Mini, iPhone 13, iPhone 13 Pro, and iPhone 13 Pro Max.
As far as the display Hz rate it is almost confirmed that the iPhone 12 series will not launch with 120Hz but the next year's iPhone 13 series will definitely come with a 120Hz display. The iPhone 13 is likely to adopt the ProMotion display with variable refresh rates.
Recently, a new report suggests that the Korean giant Samsung will supply the Y-Octa technology to Apple for its iPhone 13. The Chinese firm BOE technology will also collaborate with LG for producing displays for the iPhone 13 and iPhone 13 Pro Max.
The iPhone 13 and iPhone 13 Mini are expected to have the same camera setup as iPhone 12 Pro Max. While both the iPhone 13 Pro and iPhone 13 Pro Max are only expected to have LiDAR Scanner. Obviously, the upcoming iPhones will be 5G ready devices.
Meanwhile, there is one news regarding the Apple third-generation iPhone SE which is expected in the spring of 2022. The iPhone SE could possibly come with a 6.1-inch display and improved camera.
Display size of iPhone 13, 13 Pro, 13 Pro Max and iPhone SE 3:
iPhone 13 Pro Max Display Size: 6.67-inch
iPhone 13 Pro Display Size: 6.06-inch
iPhone 13 Display Size: 6.06-inch
iPhone 13 Display Size: 5.42-inch
iPhone SE3 Display Size: 6.06-inch.