Xiaomi Mall today launched a Xiaomi 50W 2-in-1 charger / charger (1A1C), priced at 169 yuan.

It can be known from the name that this product is both a charging head and a charging treasure. It is equipped with a USB-A and USB-C interfac. When used as a charging head, the power of the USB-C interface can reach up to 45 watts, which can be a Xiaomi notebook Computer charging ; when USB-A port is used alone, it can provide fast charging of up to 27 watts for Xiaomi 10, Xiaomi 10 Pro, etc.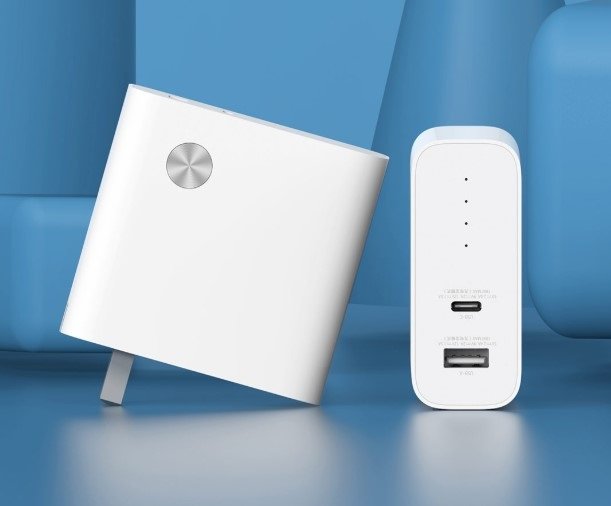 When used as a charging treasure, the capacity is 6700mAh, and the output power of a single port can reach up to 18 watts. It can provide fast charging for iPhone 11, and the charging time is 53% shorter than using the original charger .
The product also supports 100-240V wide voltage, covering most of the world's city network voltage standard range, supports small current charging, and can directly charge small current devices such as Bluetooth headsets and Xiaomi bracelets . The imported chip solution is used to intelligently identify and match the current of the connected equipment, and protect the battery from damage. Foldable pins, convenient to go out and store, more convenient to carry.