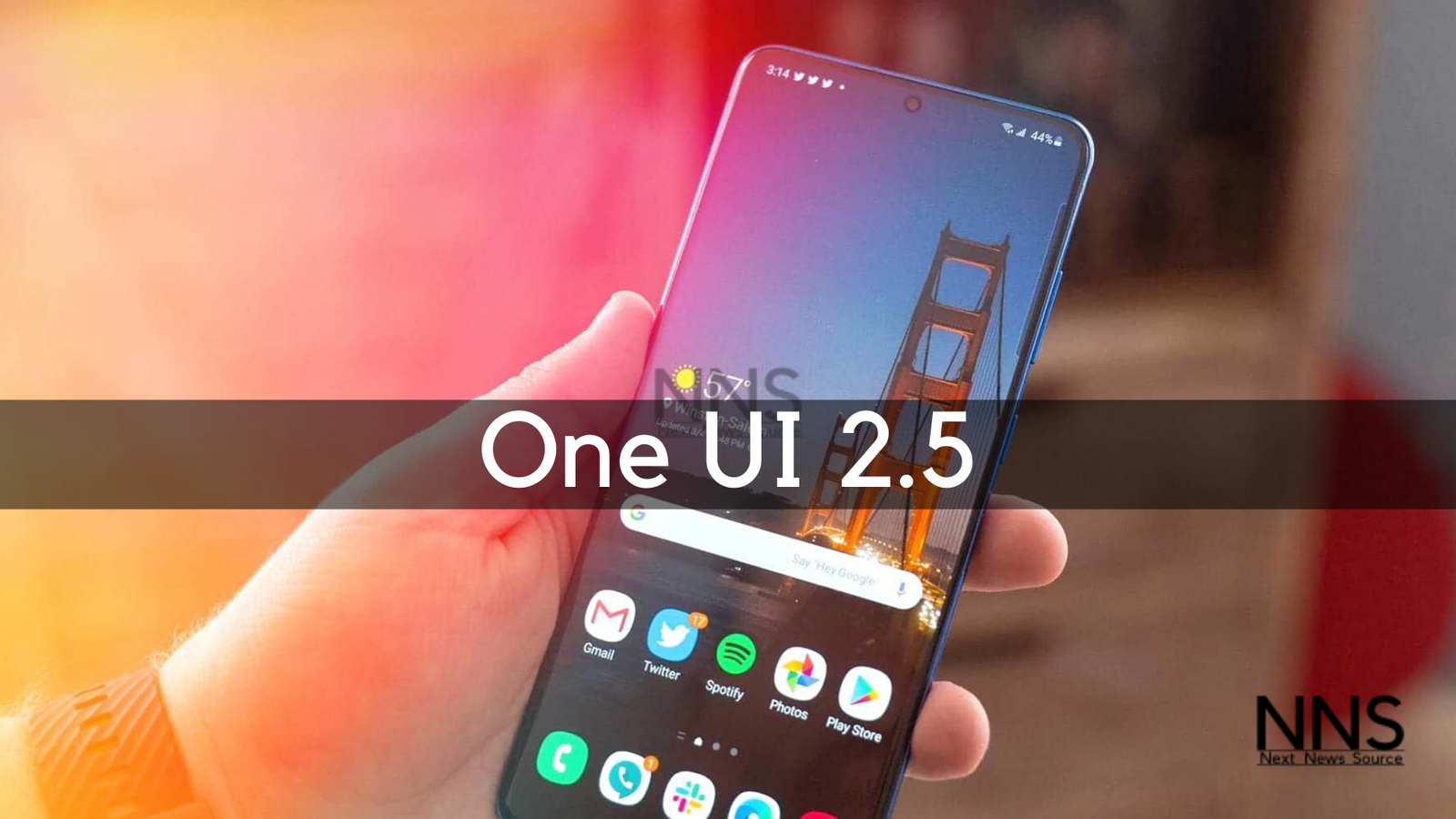 As revealed by a few media sources, Samsung is going to dispatch the Galaxy Note 20 series and Galaxy Fold 2 with the One UI 2.5 at the Galaxy Unpacked online occasion on August 5. After the official discharge, Samsung will steadily begin revealing the One UI 2.5 to its qualified devices including Galaxy S, Galaxy Note, and Galaxy A progression of cell phones.
We don't have accurate data about the One UI 2.5 rollout right now, however, we have an expected device list.


Samsung Eligible One UI 2.5 List
Galaxy Note 20 [Unreleased]
Galaxy Note 20+/Ultra [Unreleased]
Galaxy Fold 2 [Unreleased]
Galaxy Flip 5G [Unreleased]
Galaxy Tab S7 [Unreleased]
Galaxy Tab S7+ [Unreleased]
Galaxy S20
Galaxy S20 5G
Galaxy S20+
Galaxy S20+ 5G
Galaxy S20 Ultra
Galaxy S20 Ultra 5G
Galaxy Z Flip
Galaxy Fold
Galaxy Fold 5G
Galaxy Note 10+ 5G
Galaxy Note 10+
Galaxy Note 10 5G
Galaxy Note 10
Galaxy S10 5G
Galaxy S10+
Galaxy S10
Galaxy S10e
Galaxy Note 10 Lite
Galaxy S10 Lite
Galaxy A Quantum
Galaxy A90 5G
Galaxy A71
Galaxy A71 5G
Galaxy A51
Galaxy A51 5G
Galaxy A01
Galaxy A11
Galaxy A21
Galaxy A21s
Galaxy A31
Galaxy A41
Galaxy M11
Galaxy M21
Galaxy M31
Galaxy Tab S6 5G
Galaxy Tab S6
Galaxy Tab S6 Lite
Galaxy XCover Pro
Note – There's no official confirmation about the device listed above. Samsung's official list of eligible devices may turn out to be different.