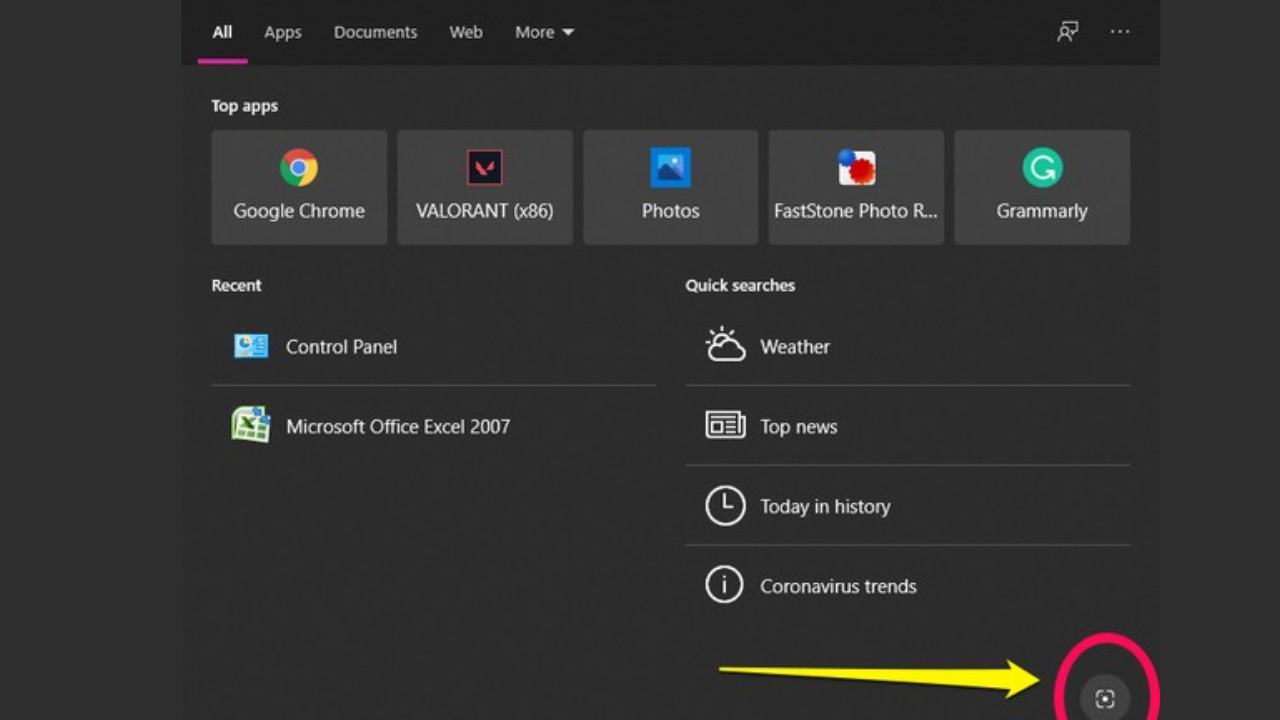 Microsoft from many years continuously working on new updates and features, Microsoft has been working on the Windows search feature for a long time now.
So, if you are unaware of this relatively new feature, it works exactly as it sounds and lets users perform an image search with a screenshot. It resides at the bottom-right corner of the Windows 10 Search UI and works perfectly fine.
How to Use Visual Search on Windows 10:
Open the "Search" UI from the taskbar on your Windows 10 PC or laptop.
Look for the button with the screenshot logo at the bottom-right corner.
Click it to open the screenshot-capturing page.
Capture a screenshot of a webpage or an image.
Now, wait for the system to analyze the image and present the search results.