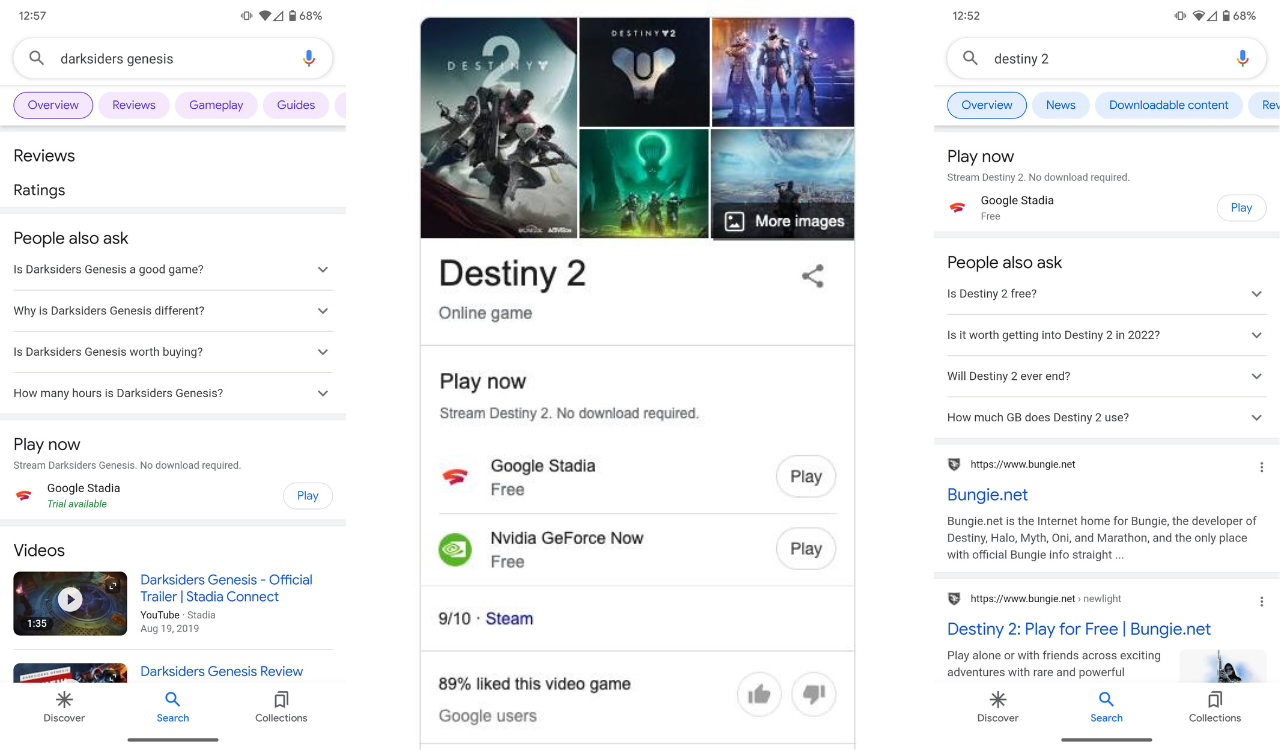 Google Search will show users which cloud streaming services have specific video games based on existing support for movies, TV and music, and play certain games directly in the search results. For years, Google Search has been the aggregator of streaming services around the world.
If you want to watch a specific show, you can use Google Search or Google TV to get the exact information on which streaming service the show belongs to. A search for The Simpsons, for example, will reveal that the show is available for streaming from various apps including Disney+ and Hulu, as well as for purchase from multiple stores.
Over the past few days, Google Search has expanded this feature to include support for video games. However, instead of including various console storefronts or links to many PC gaming retailers, Google is focusing on cloud gaming.
The well-known tipster Bryant Chappel seems to be the first to notice the change. He found that the change wasn't limited to Stadia, Google's own cloud gaming service. The feature also appears to work with cloud gaming from platforms like Amazon Luna, Xbox Cloud Gaming and Nvidia GeForce Now, he said.
Of course, there are still limitations to this function. Users first need to log in to an account associated with these cloud gaming services, otherwise, they will be directed to the registration page, and there may still be many intermediate prompts. Also, the feature doesn't seem to work with all games.
But for Stadia and Xbox Cloud Gaming, at least with one click in Google search results, you can navigate to your favorite cloud gaming service website, select your game, and press the "you'll find there" Start Game" button.
It's unclear when or if Google will roll out the feature in full. Some people saw the feature initially, but then found it was suddenly gone and no longer appeared in Google search results. Then someone saw the feature through a Google Workspace account, even though it wasn't tied to any cloud gaming service and couldn't play Google Stadia at all.
Chappell confirmed that he still sees Google's tests at his home in Austin, Texas. It is speculated that Google is using this feature to conduct A/B tests to see how people react. Or, it could be sloppy, like 2020's GeForce Now, launching it without permission from the game's developer.