On September 30, Google released Pixel 5 and Pixel 4a 5G, Google also announced its updated Chromecast, called the "Chromecast with Google TV", which will be released on October 15 for $50. Now, it has its own UI, while it comes with a remote control in three colors: Snow, Sunrise, and Sky.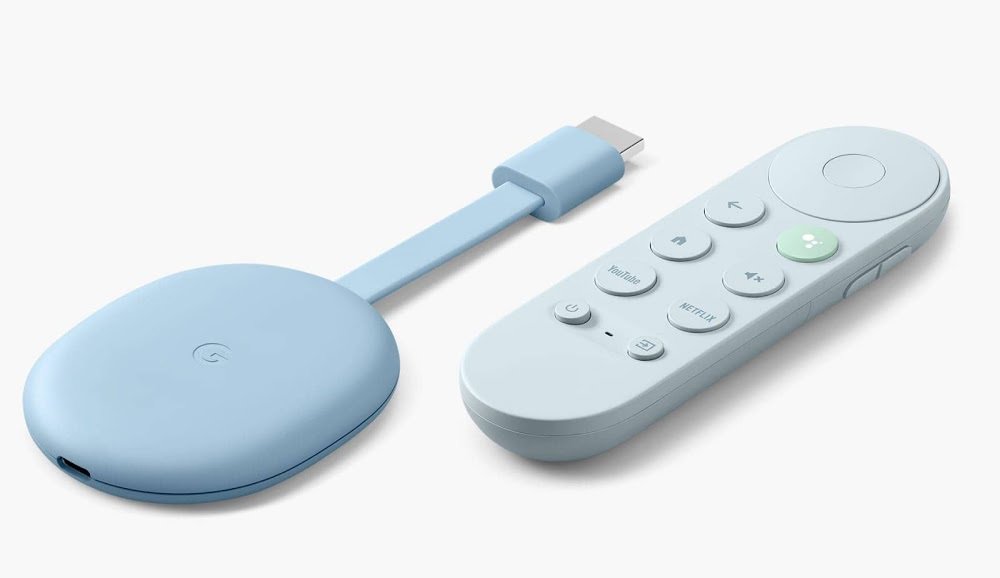 The Chromecast with Google TV comes with a design similar to the company's previous proposal, slightly longer. The device has a built-in HDMI cable for a direct connection to your TV while charging with a Type-C cable. The device supports video output up to 4K at 60Hz, Dolby Vision, HDR10 + and HDR10. The audio track supports Dolby Digital, Dolby Digital Plus and Dolby Atmos.
Join Our Google Channel On Telegram


For connectivity, the device supports dual-band 802.11ac Wi-Fi and Bluetooth. Along with the new Chromecast with Google TV, the device's remote control is included, with a new design with the pad at the top, navigation keys, but also three separate keys for Google Assistant, YouTube and Netflix. The remote has a built-in accelerometer, which can be used in games.